by Sarita Shulka
With the COVD-19 outbreak, so many questions have been raised about what it means to teach and learn. Our understanding of the educational ecosystem with physical classrooms, tests, school bells suddenly shifted to emergency online teaching. The uncertainty of this sudden shift has been an ever-present reality. I am still pivoting and adjusting to this new reality. Strangely, however, I did not get into panic mode when I had to shift four courses within a span of a week to be taught fully online. I am not suggesting that I have the mantra for seamless transitions to unknown teaching domains. What I am however indicating is that I have over the past few years built a community and cultivated relationships that poised me to embrace this moment with grace.
About three years prior to this upheaval, I joined a learning community led by Dr. Jane Van Galen. I have been a member of this learning community ever since. Our discussions centered around teaching and learning on the open web in this community. We dabbled with questions about what it meant to teach online and the very real challenges and possibilities of the open web. What I felt most challenged was the different ways of knowing and being on the open web. I started wondering about ways in which my students and I could know, teach and learn using the vastness of the web.
I realized that I had perceived the open web from a binary – I too had developed a single story— the web as the big bad wolf and so long as I stayed within the confines of the LMS, my students and I were 'safe.' I could now see that was not true and the complexity of the web was becoming more apparent to me. I could now see ways to harness the potential of the vastness of the web. I was also dismayed by my own reluctance to step outside the confines of the LMS and realized how using just one tool (the ubiquitous LMS) was a disservice to my students. I have since then embraced the web and challenged myself to create opportunities for myself and for my students to step outside the LMS.
A big takeaway from this experience has been the commitment to teaching and learning in the open, alongside other people who are doing the heavy-lifting around topics that are important for the public. I began dabbling with using academic twitter, blogs, podcasts as a result of these experiences. Another direct outcome of this experience has been more thoughtful assignments that embrace the open web. Students in my classes now not only write assignments to be turned in via the course LMS but also discuss issues via blog responses, use video and article annotation tools, create podcasts, and use a rainbow of options for creating audio-visual presentations.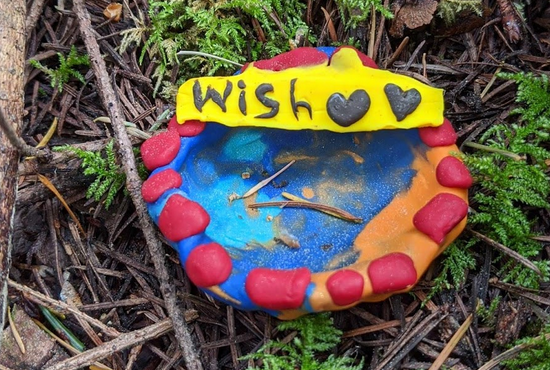 This academic year, Todd Conaway led our learning community. At the beginning of this academic year, we decided that in addition to consuming web content, we would create our own content for the web! To that end, we purchased our own domains and created our own websites. I have made a humble start here and have created my own site with information about my academic and research journey thus far. I want to take this further by building out my site to be a venue for sharing critical and thoughtfully curated resources about topics that I care about. This will help people who might not know much about multiculturalism, motivation, learning and identity as it relates to education. This site could become a go-to place for learning about these topics. I want to contribute to the worldwide web as a place of learning.
In sum, my experiences in this learning community helped me build networks that have been so crucial especially during this sudden shift to online teaching. I am grateful to have these networks and hope to nurture it for building my own critical consciousness while also enriching others.